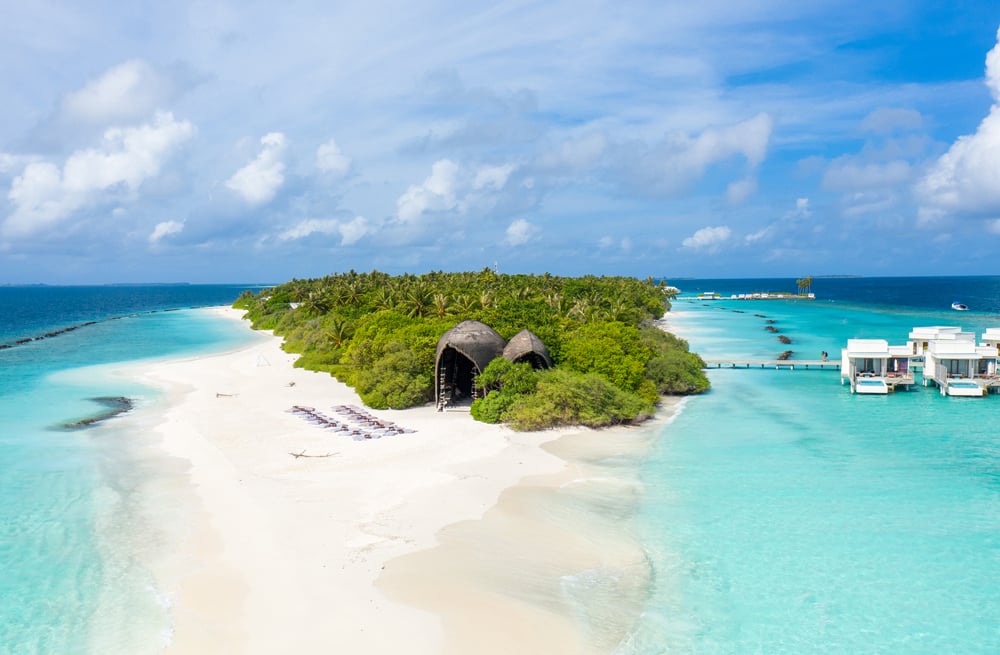 Environmental Initiatives

We would like to take you on a journey through the island, show you and talk to you about some of the environmental initiatives we have integrated into our operation.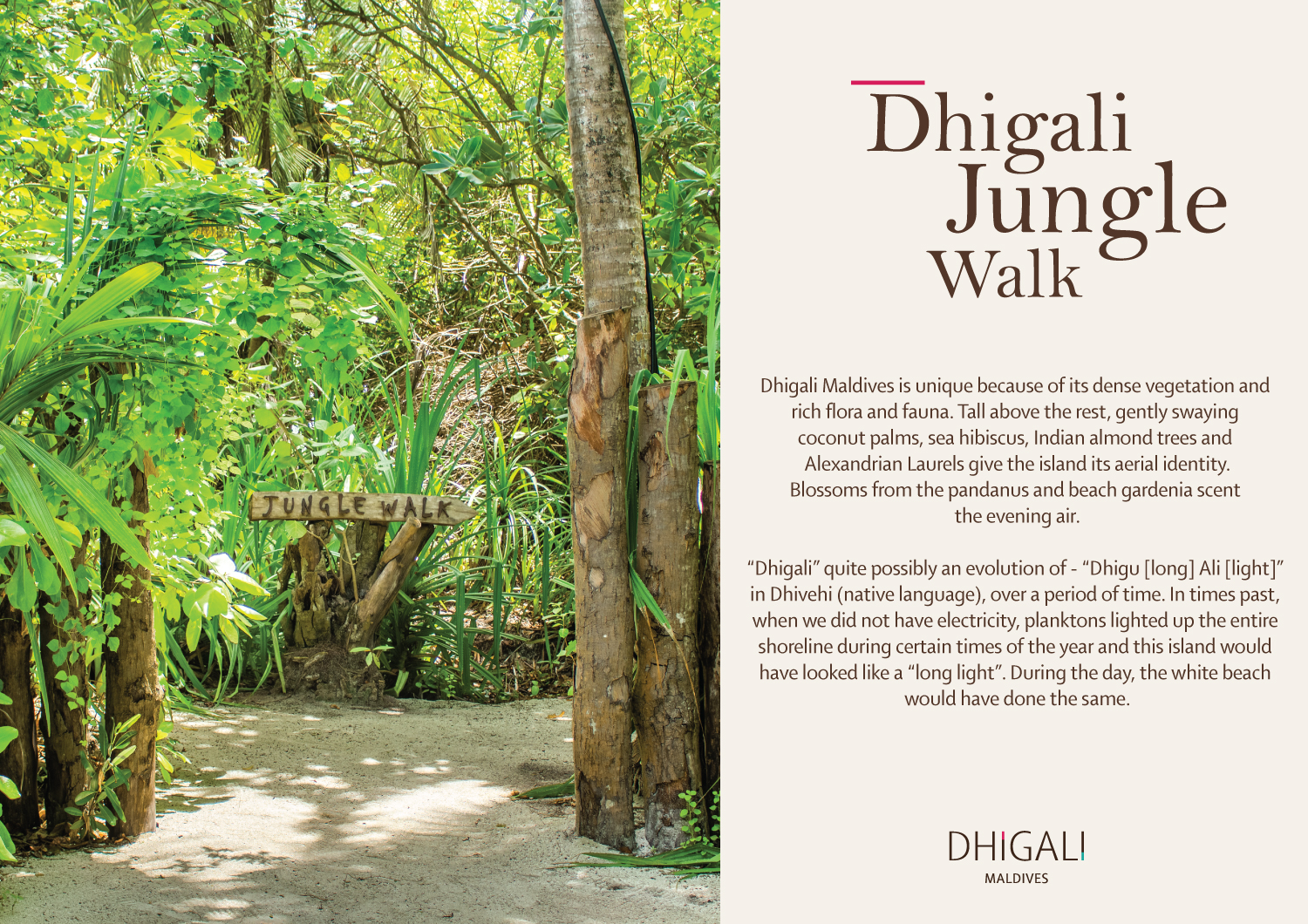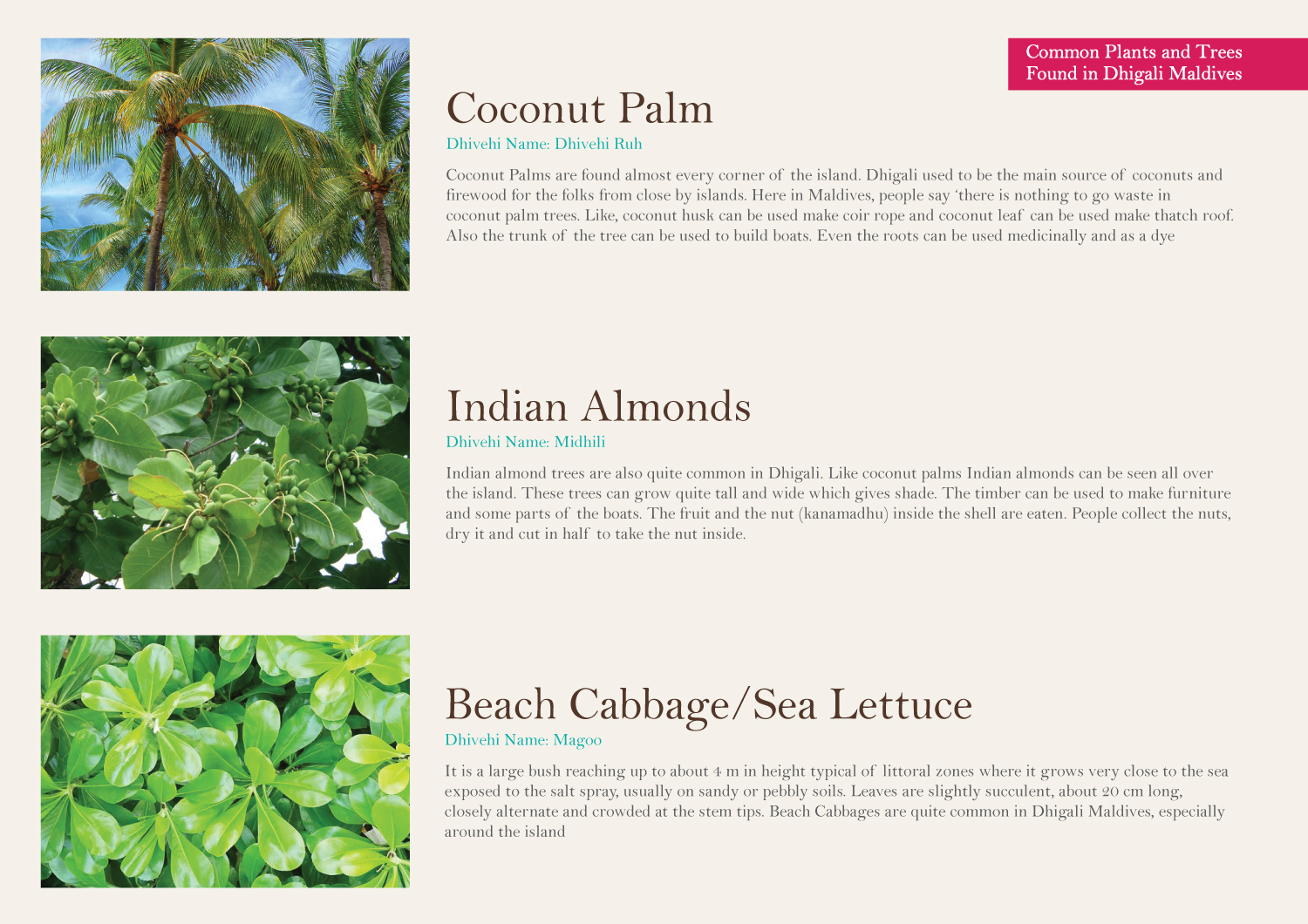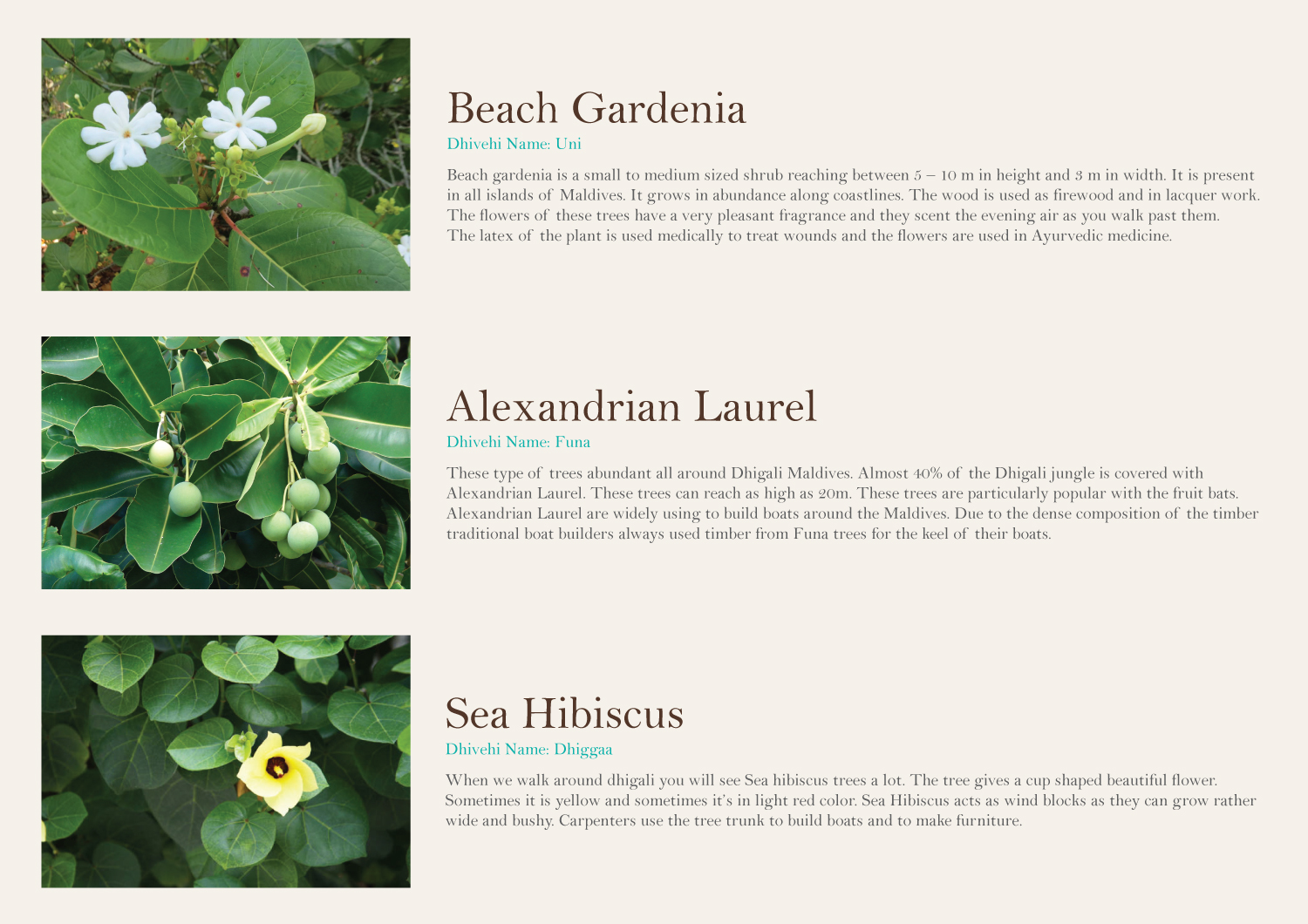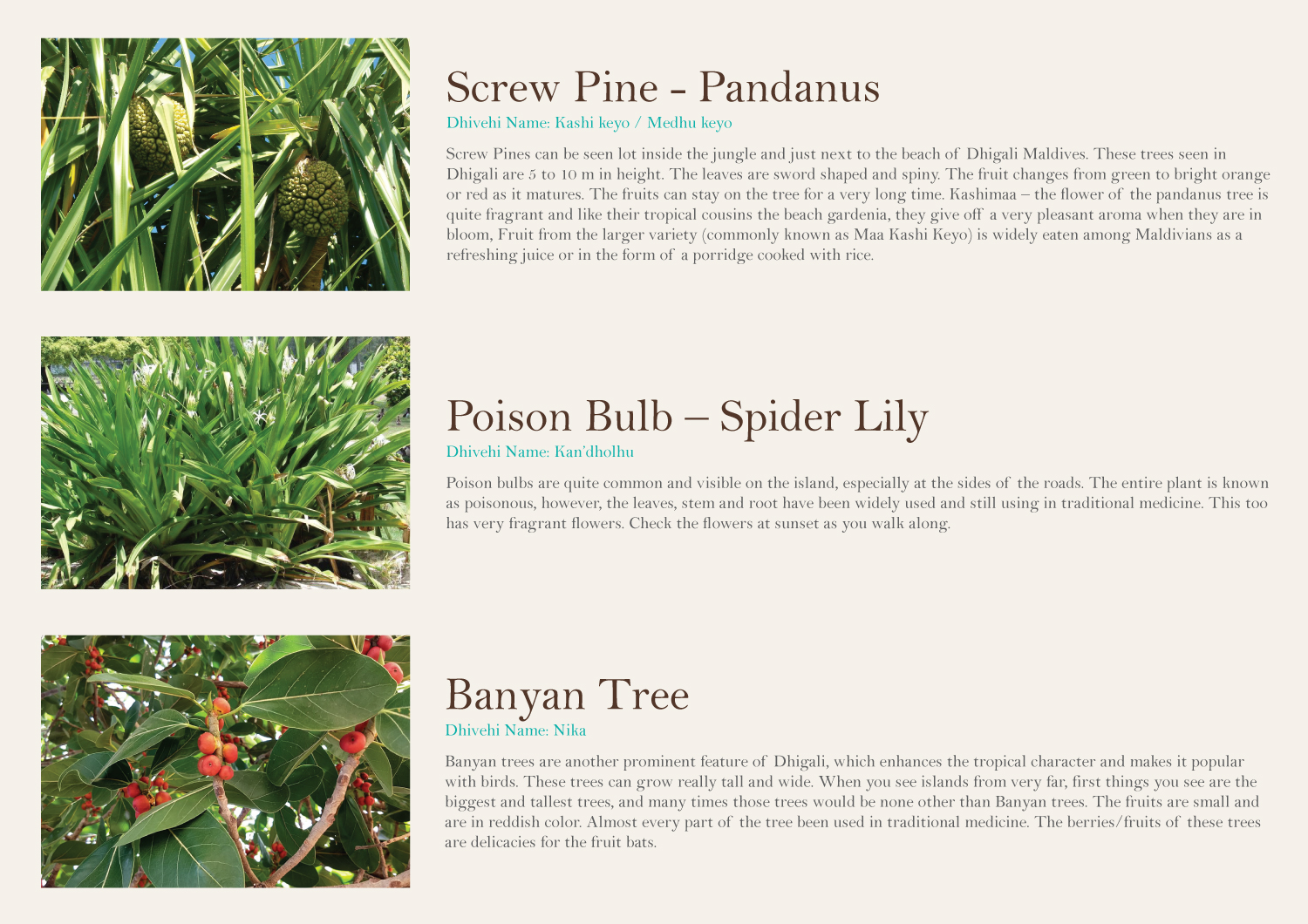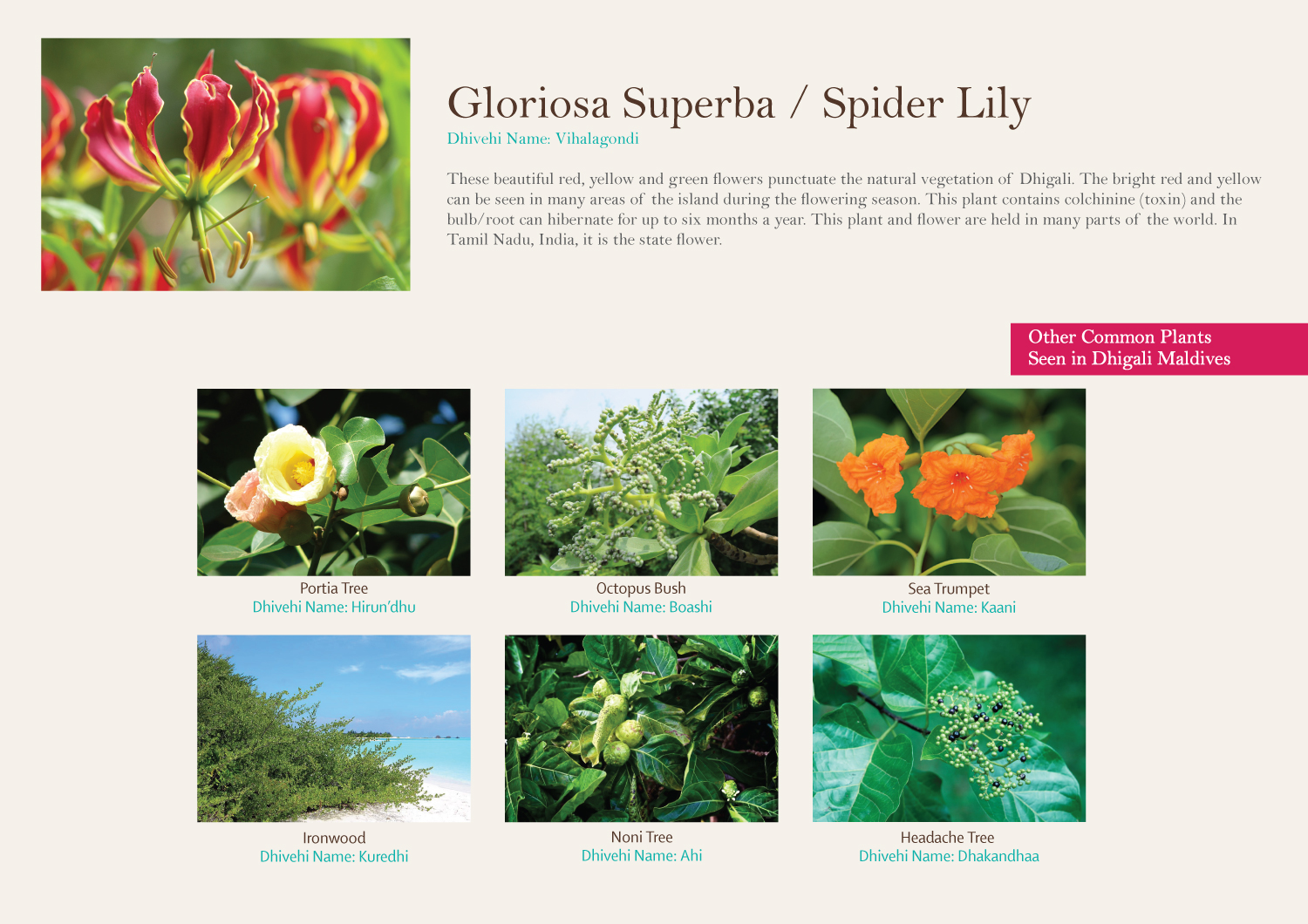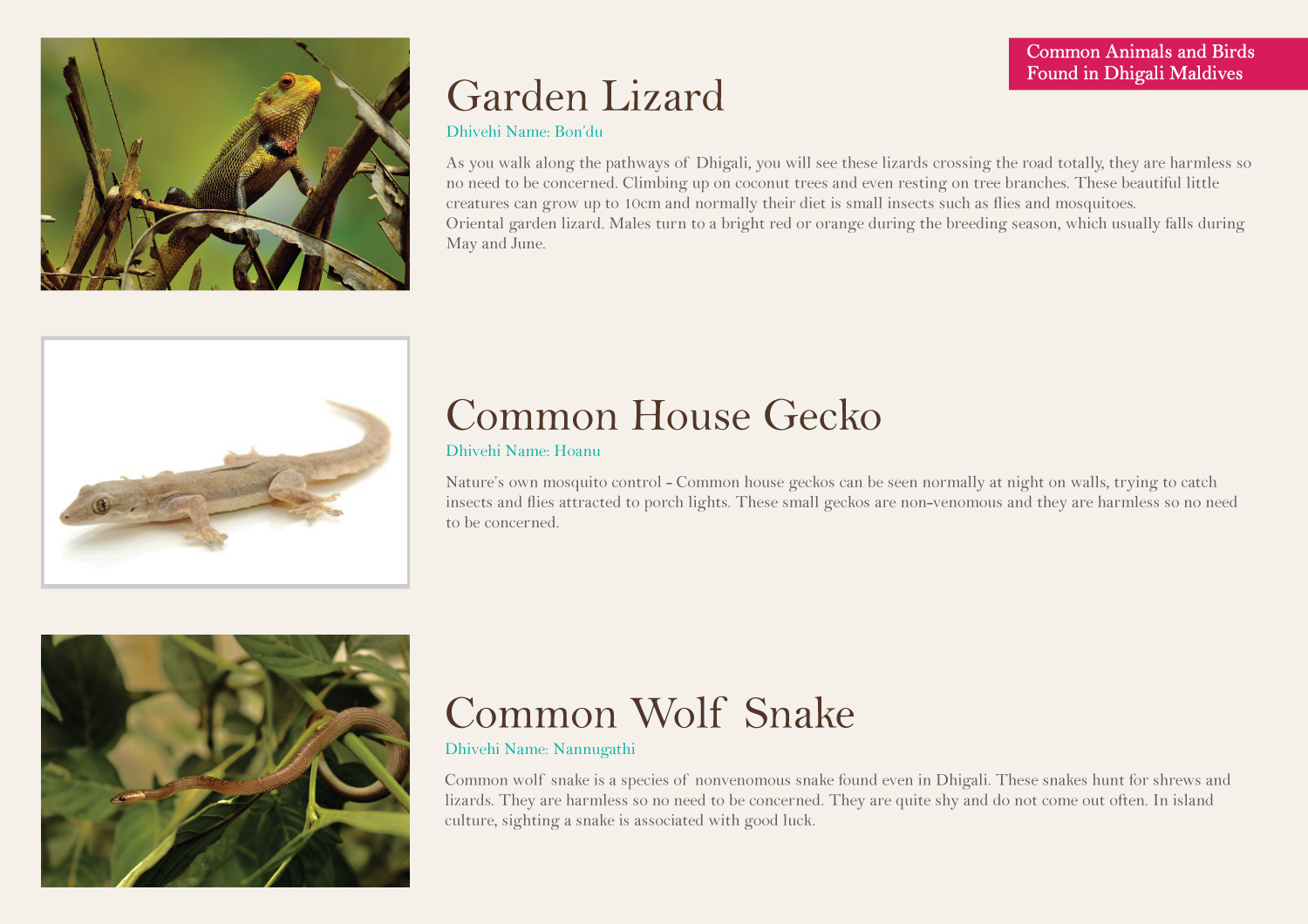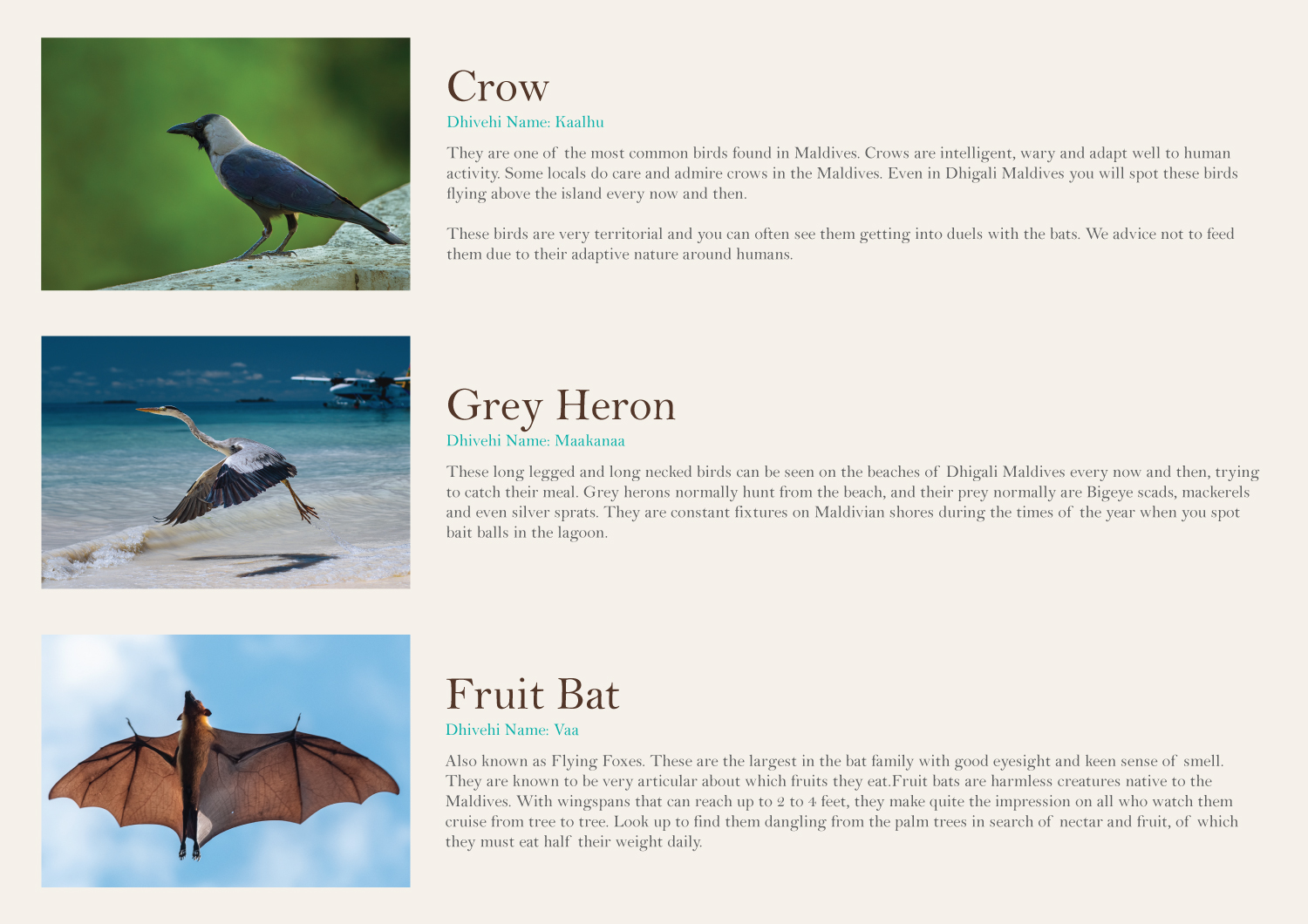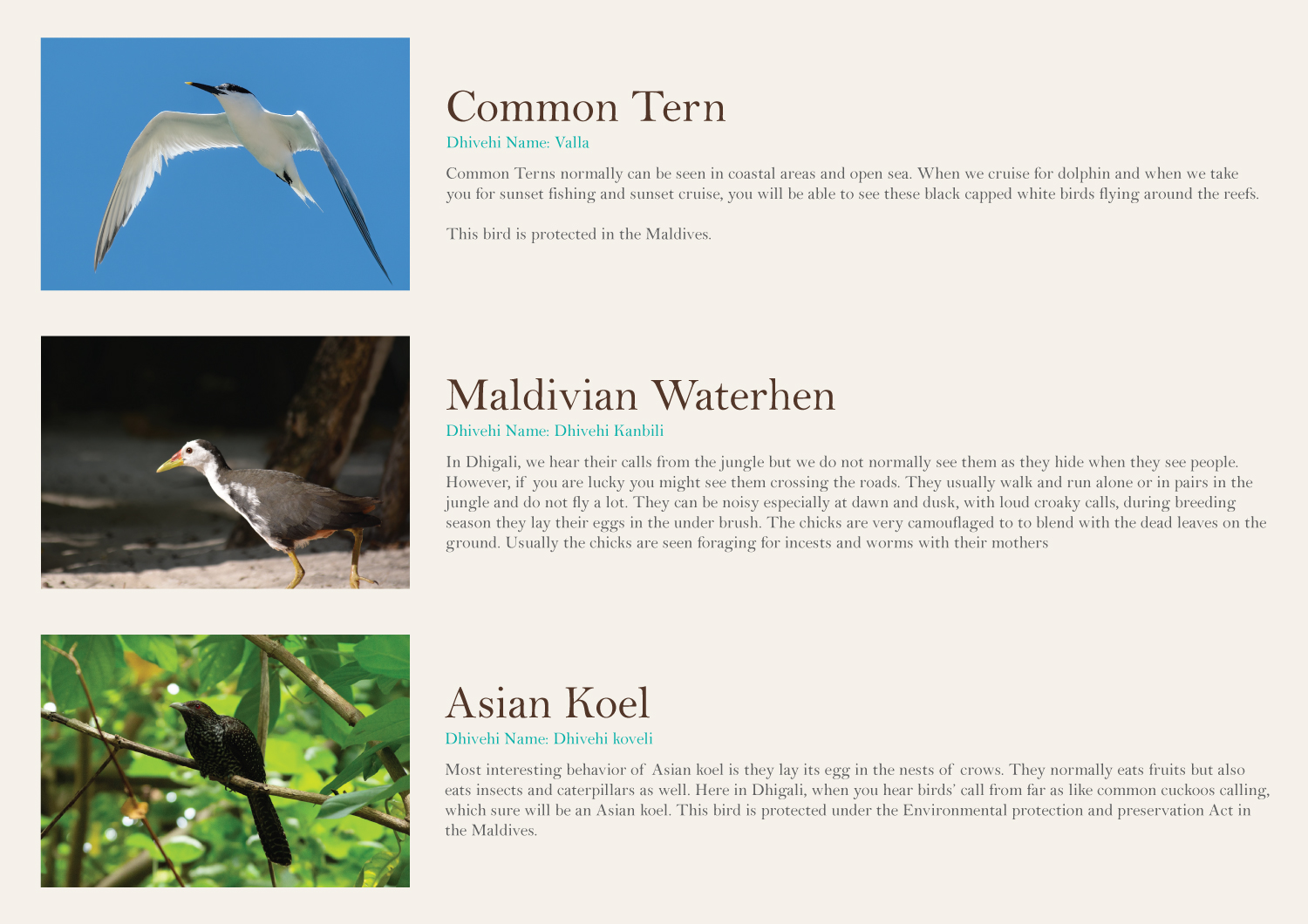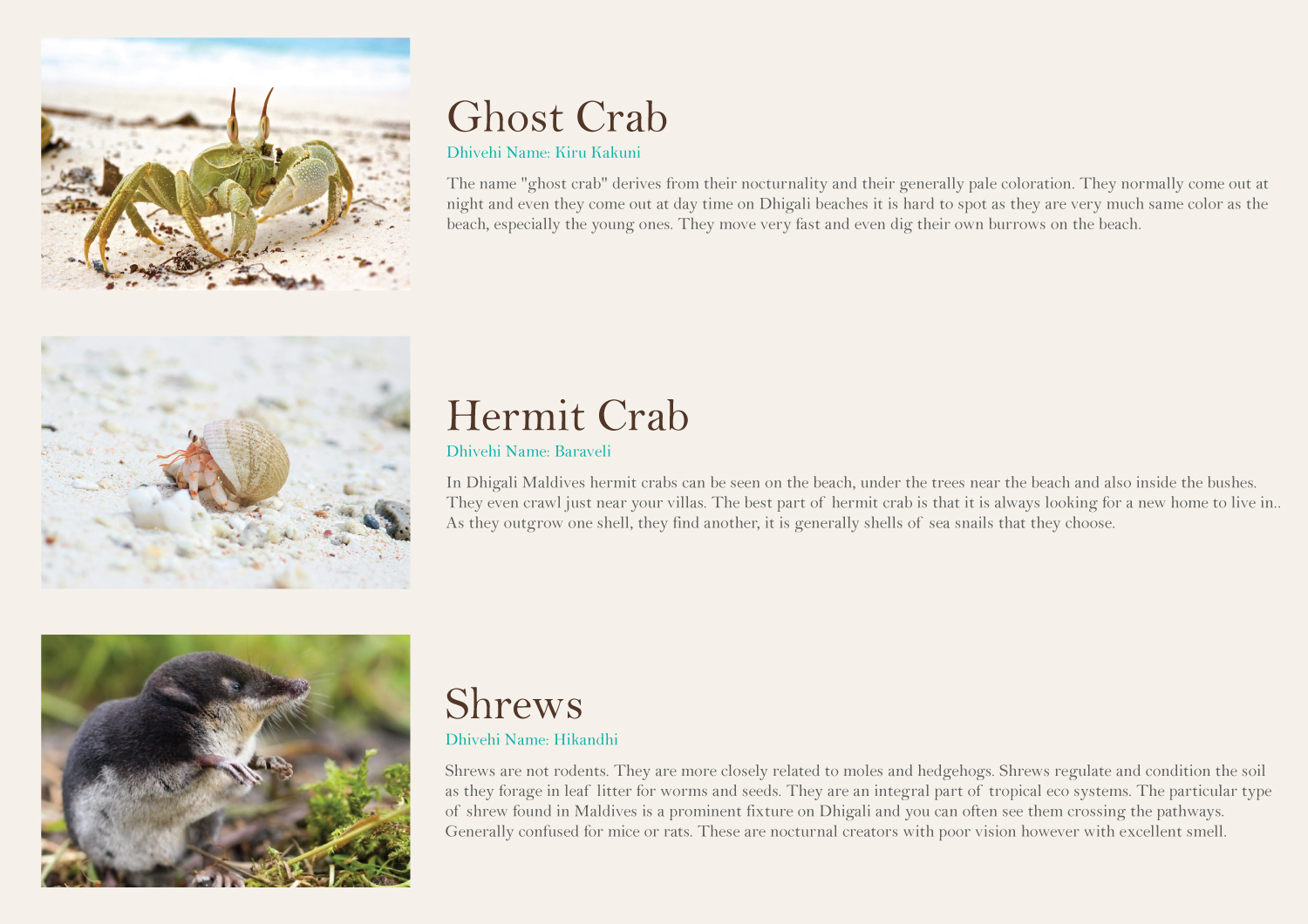 Preservation of indigenous flora and fauna of the island

We have preserved about 80% of the original vegetation of the island. Unlike other resort development projects, the 'jungle' that you see on the land side of the main pathway around Dhigali is untouched during construction and development. Almost all plants used in the landscaping around the buildings consist of indigenous varieties.
We are home to more than 20 different species of birds. Tropical birds have been carriers of seeds from one island to the other and they have played an integral part in the growth of mere sandbanks into island with plants and trees of many different sizes.
The proposed "Jungle Walk" as one of the unique visit point of our resort.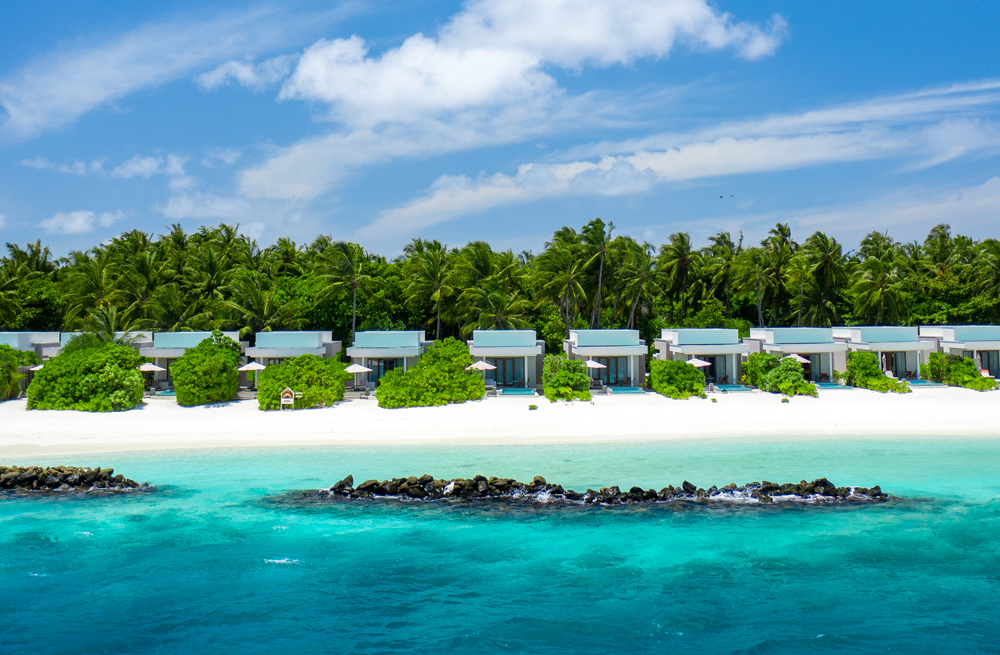 Modern environment friendly design

Most of our buildings, including all guest rooms, with their straight line, flat roofs and simple design, is a fresh new concept. They are aesthetically different from the traditional guest rooms of Maldives resorts that has high roofs and ceiling but are ergonomically and functionally more efficient. They are better insulated, has a smaller volume of air inside; thus requires less power to cool and provide lighting.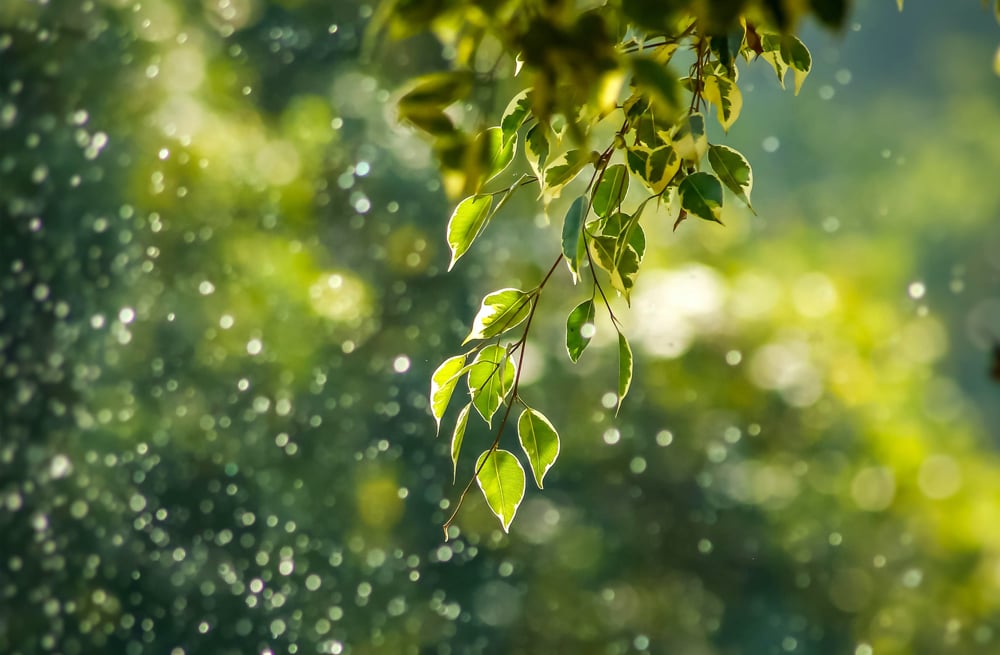 Sewerage Treatment Plant and recycling water

Physical and biological processes are used to remove contaminants and produce treated wastewater (or treated effluent) that is safer for the environment which is then used for watering the gardens.
Our Spa and signature restaurant Battuta are both located in the center of the island set inside thick vegetation.
Garden waste into mulch
All our green/organic waste is turned into mulch which we feed back to the soil.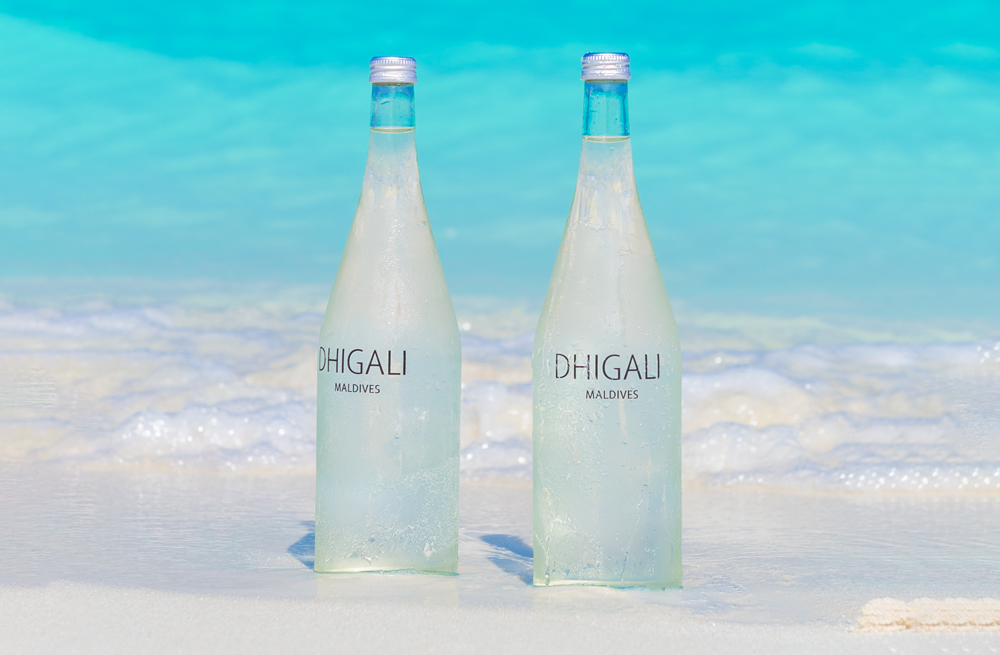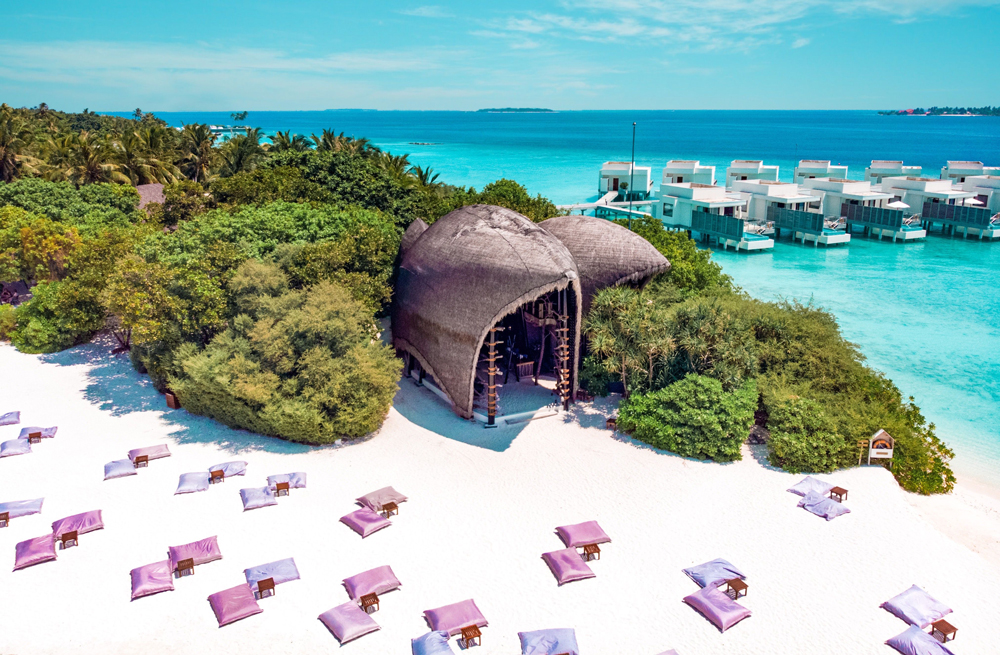 Reducing the usage of plastics on the island – paper straws, Dhigali Water

Every year, millions of discarded plastic water bottles are dumped into world's oceans and they are a threat to the survival of marine flora and fauna. As part of our efforts to reduce plastic, we have stopped putting straws into drinks served at our bars and restaurants. We have started bottling our own water in glass bottles, an initiative that replaces over 10,000 plastic bottles per month on average.
Recycling Styrofoam and cardboard boxes
We recycle Styrofoam boxes and use them as filling for our bean bags. Recycled cardboard ends up as fertilizer and is fed back to the soil.
We are collaborating with Parley Maldives in their AIR campaign.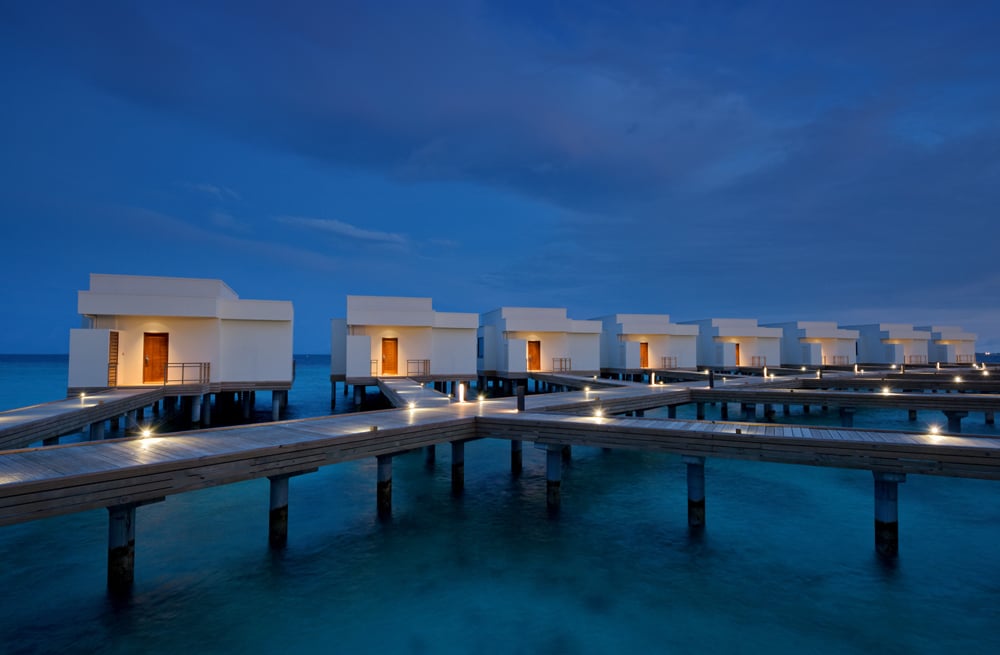 Use of LED lights throughout the island

LED light bulbs lasts longer and uses less energy than other types of lighting. Over 90% percent of all lights used on the island are LED lights.
Generation of steam from waste heat from the powerhouse
We harvest exhaust heat from our power generators and use it to power steam generators which in turn powers our laundry machines.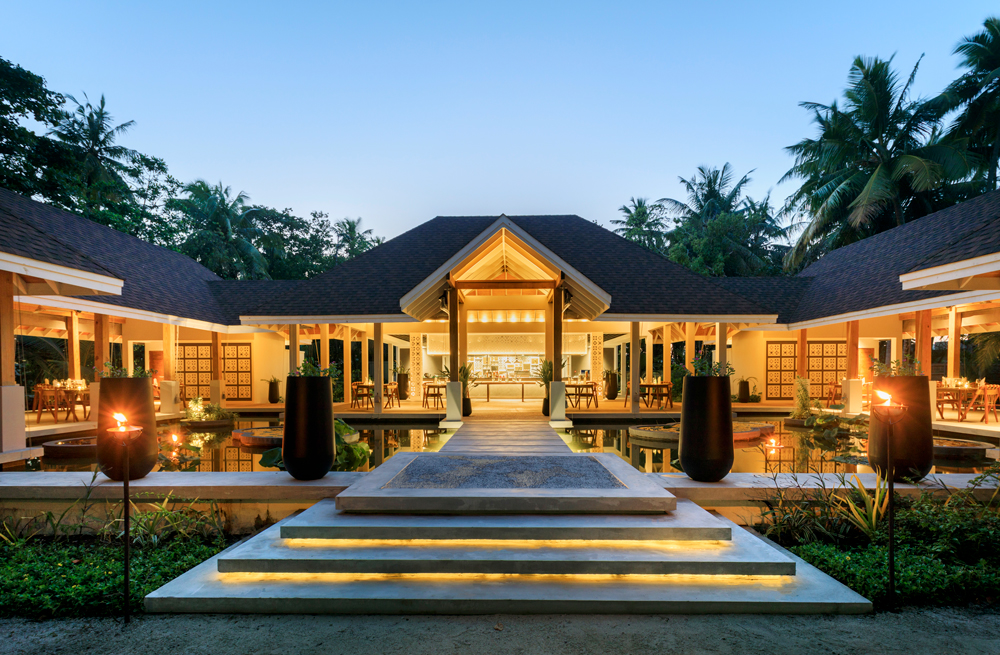 Revival and celebration of traditional cuisine at Battuta and Capers

Ibn Battuta was a 14th century traveler from Tangiers Morocco who set out to travel through all Muslim countries at that time. During this journey, he went across Arabia through Africa to Turkey and down to India, Srilanka and Maldives. According to the Rehla, his travelogue, the first island he set foot on in Maldives is Kinolhas, which is 5 minutes from here. At Battuta, the menu consists of traditional dishes from the countries that Ibn Battuta visited during his journey. It is a culinary translation of the Rehla.
At Capers, our main restaurant, we have special local breakfast corner offering roshi, mas-huni, locally sourced rihaakuru and other local condiments. In addition, every Friday, we do a Maldivian action corner at the buffet with live Maldivian cooking and tastings of local shorteats.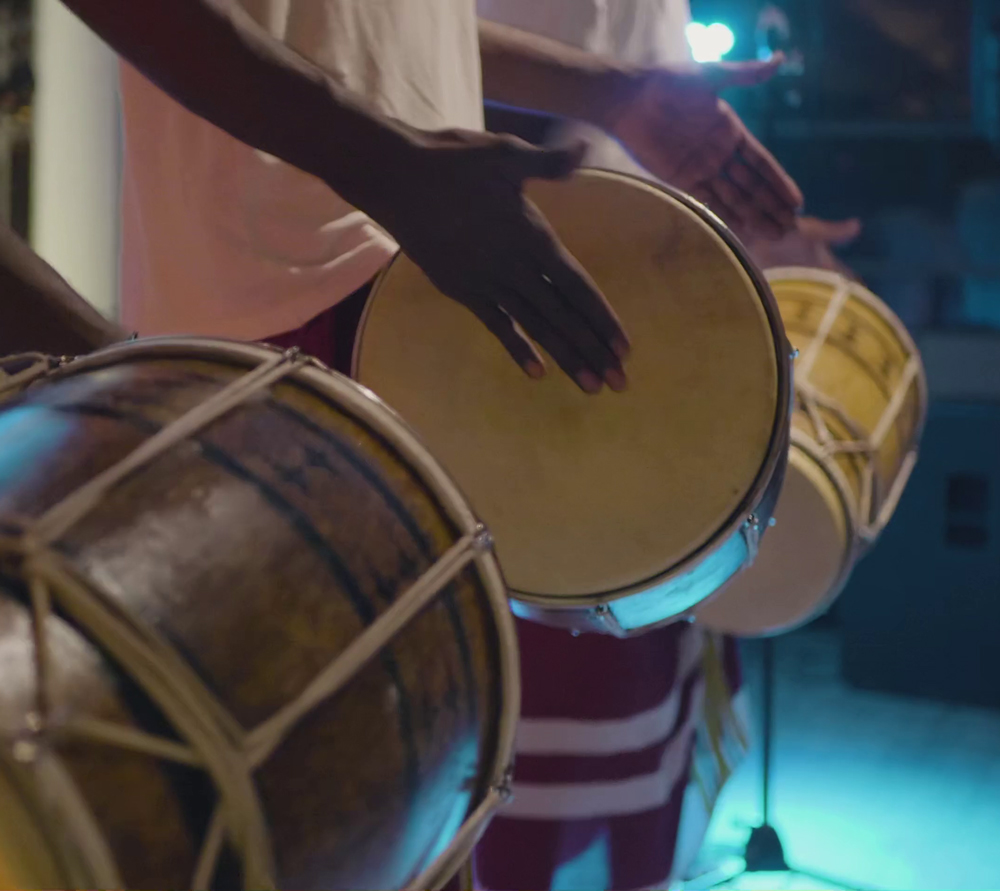 Supporting the local community

Artists [fine art and music] from Maldives
Our weekly entertainment features local artists and boduberu. We invite local artists to come do live painting and exhibit their work. We have an in-house local DJ.
Team members from Meedhoo, Maduvvari and Kinolhas
Dhigali team is over 300 member strong and one quarter of team members are from the 3 closest islands to us.
Scheduled visits to the neighboring local islands for team members and guests
As part of our community engagement, we organize visits to two neighboring island, Meedhoo and Fainu. During these visits, you can witness island life as it is. Guides will help you get a better understanding of places, traditions, flora and fauna of these island.
Meedhoo is a blend of traditional and modern, island living where roads are being paved but at the same time heritage in the form of old customs and buildings are being preserved. One such building is a small limestone and wood mosque that dates back at least 200 years.
Fainu is a beautiful local island with a small enterprising population who still employ traditional methods of agriculture which has many elements of biodynamics. They follow the lunar cycle, rotate crops/land and feed organic matter back to the soil.